THE BIRTH PILLOW IN 1:1 SCALE
Do you still remember how tall and heavy your baby really was? The 1:1 scale and weight Birth Pillow is a unique way of reliving the magical memory of having a newborn which tends to fade too quickly.
Make your biggest wish come true and hold your newborn in your arms again, just like after birth.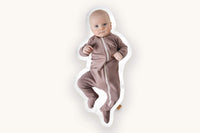 NEW - Photo Birth Pillow
With the Photo Birth Pillow it is not only possible to capture memories of the size and weight of your baby, but also to personalize it with a favorite photo of your newborn. The Photo Birth Pillow makes the memory magical.
Create Photo Birth Pillow
Do you remember how tiny your baby was when he or she was born?
The Birth Pillow is made in the exact size and weight of your baby's birth size. It serves as a beautiful and unique reminder of how tiny your baby was when he or she was born.
CREATE BIRTH PILLOW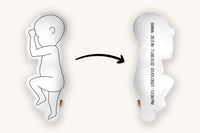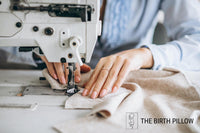 Pillows with high emotional value
Every single pillow is individually hand-sewn, stuffed and made to the size of the newborn. The Birth Pillow puts a lot of attention to detail in every pillow that we produce.
CREATE BIRTH PILLOW
WHAT OUR CUSTOMERS HAVE TO SAY
"WOW! Just a great idea, I love the birth pillow."

Kirsten M.
"It just looks stylish and I can capture the birth of my child. I love it 😍😍😍"

Stephanie K.
"I ordered the birth pillow for our daughter's birth. My wife and I think it's a great way to remind us of the birth of our child."

Jackson W.


THE BIRTH PILLOW ON INSTAGRAM